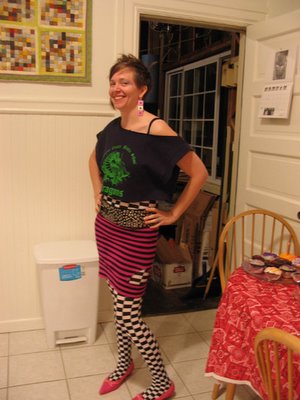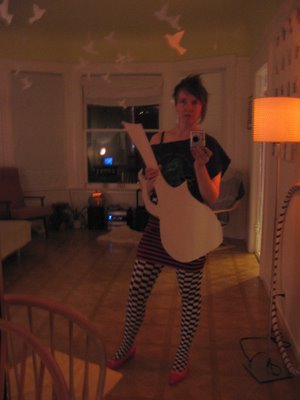 seems like people love or hate halloween. i'm one of the halloween lovers. i love an excuse to be in disguise. and permission to be wild and crazy. i'm trying to incorporate more wild and crazy into my life without the disguise or holiday permission, but excuses are welcomed.
anyhow, as you can tell, i represented the prince half of our dolly vs. prince party. it was hard to choose as i love them both, but the haircut kinda decided it for me. maybe the haircut can now be my excuse for wild and crazy.
more spt folks
this month's instructions
and more people enjoying their costumes...
the ravishing ladies, armani (check out the side ponytail) and corrie. wish i'd gotten a pic of armani's legwarmers. classic.
party people (some on the dolly side, some on the prince side, some on the dr. seuss ?? side)