the living room was the dance party prince room and the kitchen was all dolly, with country snacks. these are the when doves cry doves. aren't they nice?! we hung 51 doves.
boobie cupcakes
jen and christina (this is about as in costume as these two get) cute!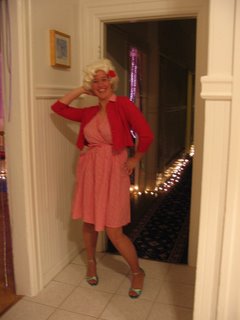 the young, country dolly. oh yeah.
a few more in costume pics tuesday for self portrait tuesday!
ps. thanks for all the very sweet comments on the haircut! you all are too nice!