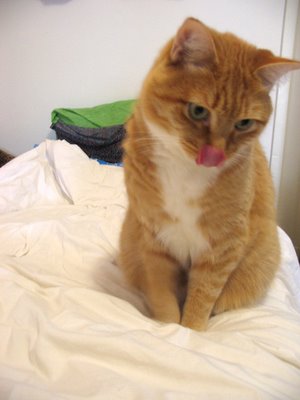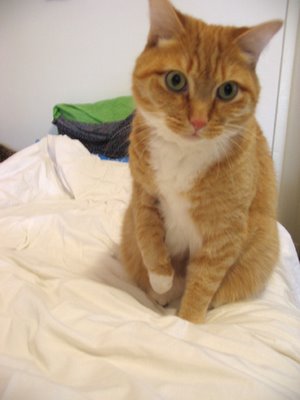 so lately i am consumed with thoughts of things i can't really write here, as much as i'd like to! that's partially why i decided to take a blogging break. that and to try to craft more. but i find myself just perusing flickr about the same amount of time i would take to blog, so....it's back to blogging for me.
whenever i want to change one big thing in my life (a relationship, a job, a housing situation, etc.), i start questioning everything in my life. suddenly i want to move to sweden, join an organic farming, crafting lesbian commune (oooo, is there one of those? ha!). i'm thinking things are going to go a bit topsy turvy in the next few months. (my blogging might be sporadic.) i wish i could let go and have faith that all will be well. i seem to be able to do that in the mornings, but at night it's anxiety central. i think i'm just wired that way, though i do think i can work on changing that too...i fear change like the plague, but i also want to take risks and live life more fully. so i'm trying to make friends with my fear, as they say (do they say that?). accept that things are going to be strange and rough and shaky for a bit.
anyhow, here are some cutie pics of pinky leon. my smart friend christina reminded me to look at him when i'm not feeling so well. smart.
i have always found watching PL clean himself calming. i think it's because it's so animal. makes me realize that i am animal too and that as a human animal, i make my worries to a great extent. that, and the timing of the cleaning is so regular and calm.
i'm grateful for smart friends and clean kitties.